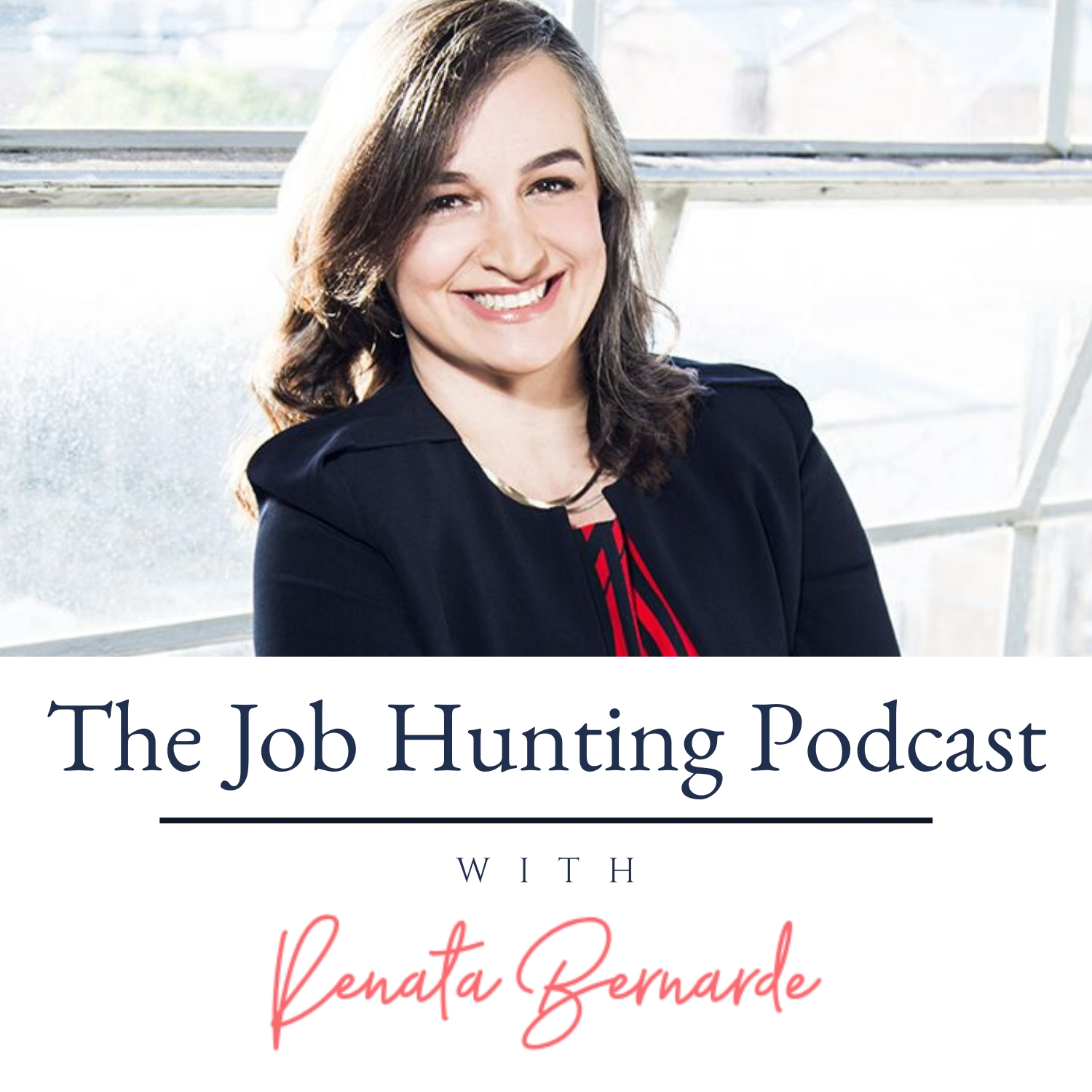 WEBINAR REGISTRATION: RESET YOUR CAREER: The 5 Actions you can take now for best results in 2020.
IMPORTANT NOTE: The Job Hunting Made Simple course program starts early January 2020, and registrations open on the 19th of December. For more information and to be kept in the loop so you don't miss out CLICK HERE
Hi, I'm Renata Bernarde, The Host!
And this is the Job Hunting Podcast, where I give you tips, advice and interview experts to help you nail your next job and have the career you want. If this type of content is for you, don't forget to follow this podcast. And if you are in the thick of it and need extra content, support and an accountability team, please subscribe to my newsletter and follow me on Facebook or Instagram where I post regularly, to ensure you keep motivated and energized as you pursue your career goals.

Episode Notes: 
In this episode we go a bit "zen" in search for our "Best of 2019 Day". Then we look at how that Great Day holds the key to what we need to focus on in 2020. 
So, the Planning for 2020 begins! And it's not just a new year, it's a new decade! I've put 5 actions – or you can call them mindset shifts, strategies – into a webinar format, and I'll be presenting it LIVE at 11am every day from Friday 20 December until Tuesday 24 December, AEST. I've called it RESET YOUR CAREER: THE 5 Actions You Can Take Now for Best Results In 2020.
I'd love if you could join me live! You can register here: https://www.renatabernarde.com/resetyourcareer
The Webinar focuses on 5 actions, and I left a 6th for us to unpack in this episode. So listen up, and I hope you enjoy a short and sweet podcast, while you wrap your Christmas presents, do your last-minute shopping, cook, or whatever you do that keeps you busy this time of year!
Links to references I made in this episode:
Links to subscribe and review!
Links to other ways to enjoy this episode:
I look foward to seeing you at the live webinars!
Ciao for now
RB
Music:
Ohayo by Smith The Mister https://smiththemister.bandcamp.com
Smith The Mister https://www.youtube.com/channel/UCQ5z...
Free Download / Stream: https://bit.ly/_ohayo
Music promoted by Audio Library https://youtu.be/bzCw4RyFqHo