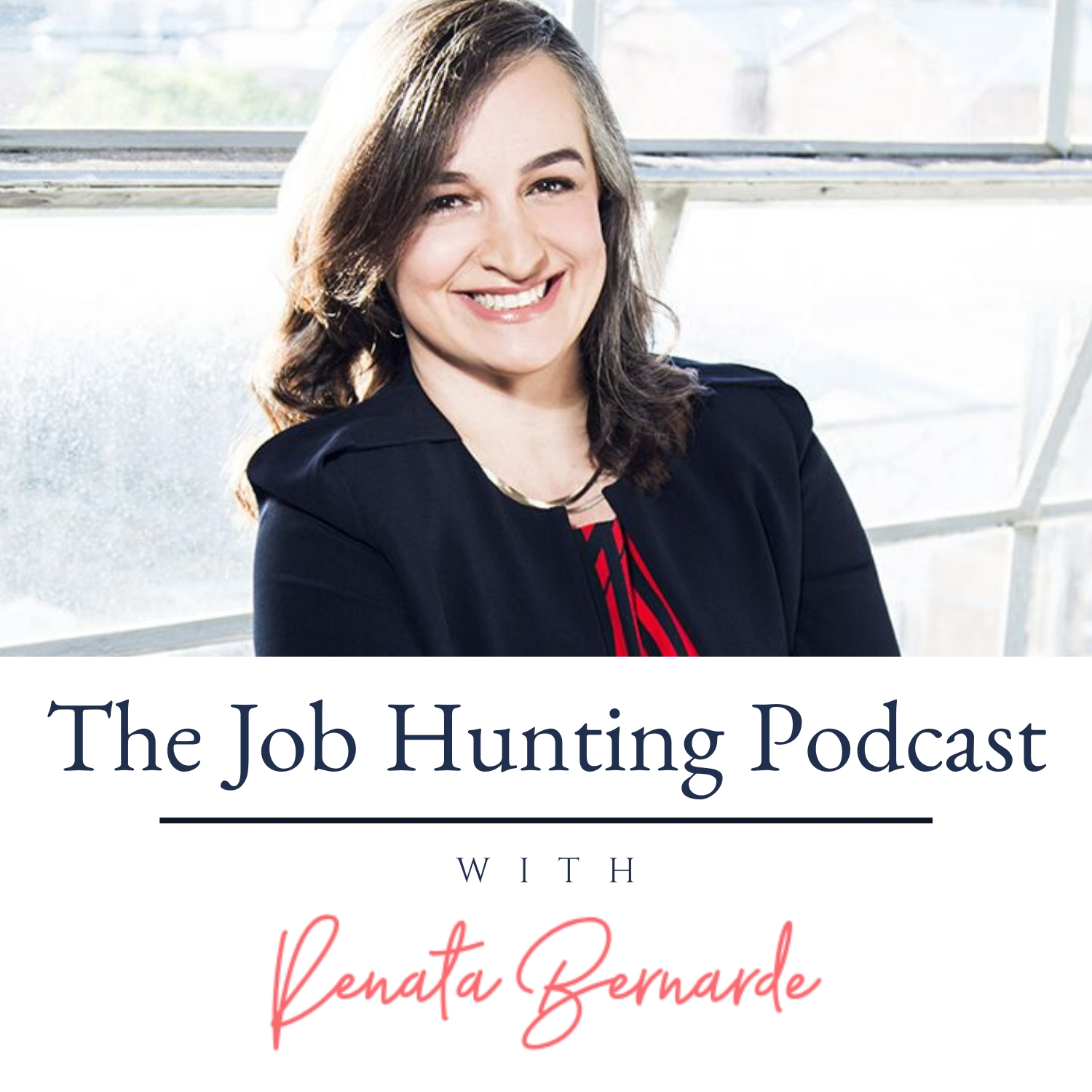 Hi, I'm Renata Bernarde and this is the Job Hunting Podcast, where I try to help you nail your next job and have the career you want.
If this type of content is for you, you are currently on the market looking for a new job, you are keen to get a new job, or if you want tips on how to advance or change careers, make sure you subscribe, share with friends and family who you think will like the content and I'd love if you could give me a 5-star review. Thank you!!
Download my "10 Tips" guide for job hunters: https://www.renatabernarde.com/10tips
Here is the link to this episode on my website: https://www.renatabernarde.com/blog/4
Here is the link to my homepage: https://www.renatabernarde.com/
In this Episode I talk about the importance of practicing for interviews by going to interviews! Nothing beats the real deal when it comes to developing the expertise in nailing an interview situation. So, waiting to play your cards only when you find the perfect job is a risky move.
What you want is to have "built the interview muscle" and gain experience in being on the spot, talking about your skills, your experience, answering questions, etc. so that when the great opportunity or job comes your way, you are ready for it.
In sum, you may be struggling with interviews because quite frankly you don't have experience in doing them. And therefore, your stress level is blocking your ability to shine.
Listeners will also learn that I have some bills to pay, but who doesn't! All the bits and pieces are there, my friends, zero editing needed!
Here is the link to this episode on my website, where you can leave a comment or ask a question:
Here is where you can find more about me and sign up to my newsletter:  https://www.renatabernarde.com/
References I have made in this episode:
Subscrive and Review!
Please subscribe to my podcast! You can do so on iTunes, Spotify or Podbean. Alternatively Click here to sign up for my newsletter and get them in your inbox weekly.
Other ways to enjoy this episode:
Join The Job Hunting Podcast Private Facebook Group: This group is a community of people who are willing to help each other, provide support, accountability, and connection for those who are job seeking or are career enthusiasts. 
Download a transcript of this episode
Thank you so much for you support!
Ciao for now
RB