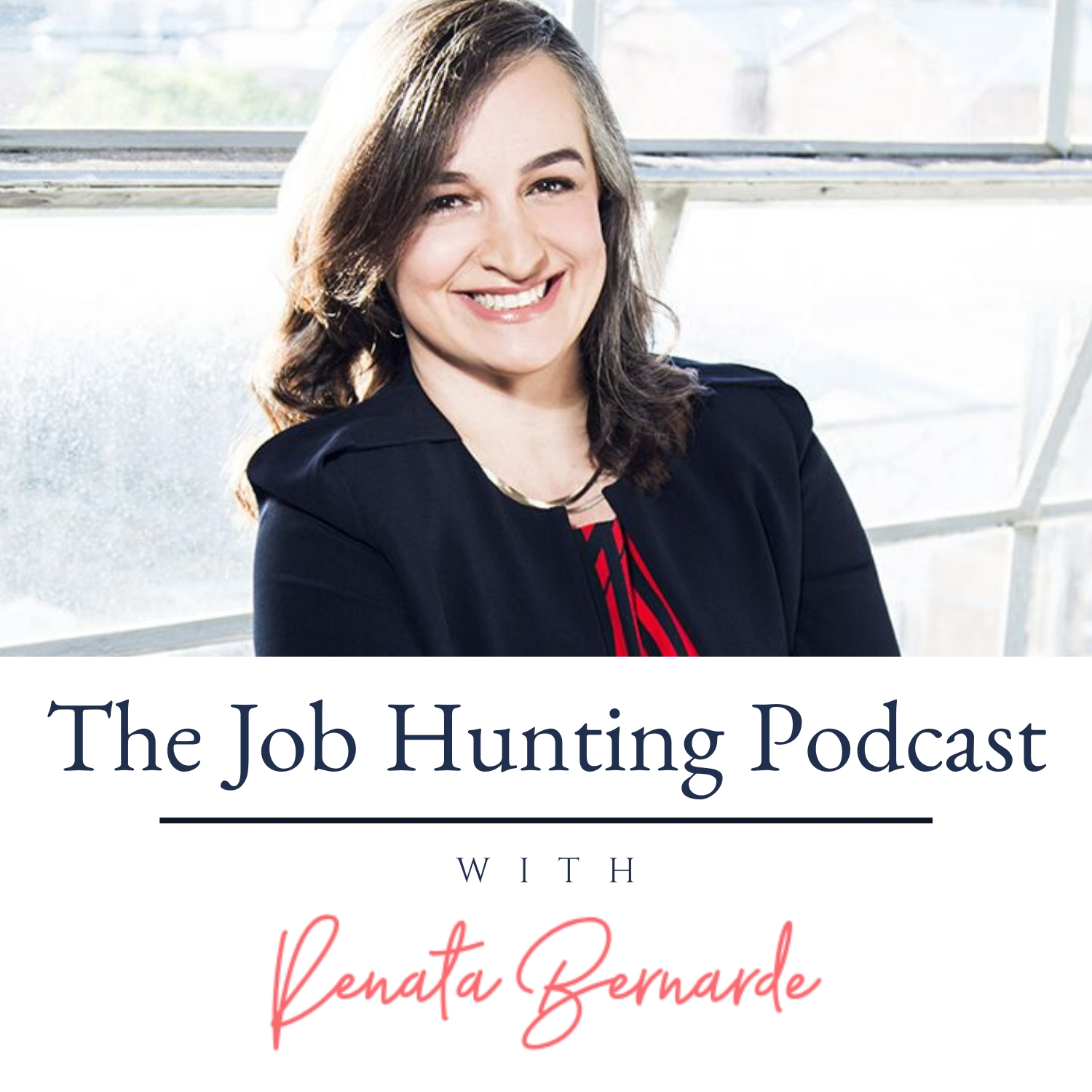 Hi, I'm Renata Bernarde and this is the Job Hunting Podcast, where I try to help you nail your next job and have the career you want.
If this type of content is for you, you are currently on the market looking for a new job, you are keen to get a new job, or if you want tips on how to advance or change careers, make sure you subscribe, share with friends and family who you think will like the content and I'd love if you could give me a 5-star review. Thank you!!
Download my "10 Tips" guide for job hunters: https://www.renatabernarde.com/10tips
Here is the link to this episode on my website: https://www.renatabernarde.com/blog/4
Here is the link to my homepage: https://www.renatabernarde.com/
In this Episode I share the first half of a presentation I did at a Conference in Sydney for the Australian Institute of Mining and Metallurgy (see link below). It was their Annual Leadership Summit and I was asked to speak on personal branding, but to avoid eyes rolling and having mining engineers opt to leave the room for a coffee break during my session, I decided to change the title to basically trick everyone. The topic is indeed about building your personal brand. So, there you go. Listen at your own peril!
The content of my presentation is based on years of personal trial and error, research, best practices, and anecdotal successes and failures from clients, friends and co-workers.
It's something I am drawn to; I am really curious about how we speak about ourselves and why it is so hard. And I find that people around me come to me for support when they need to tell a compelling story about themselves. So, I keep investigating the topic, thus we now have a podcast, and these notes.
It's awkward to do it. To talk about one self. Even for the best storytellers out there, the best salespeople, to talk about yourself without feeling like a prick or actually being one, is really hard.
Furthermore, having that clarity of purpose in your career is hard because you are so close to what you do, that you project the understanding of it onto other people. For example, we often hear that people will work really hard and expect to be promoted. And when eventually we find ourselves in a situation where we have no option but to speak about what we do, let's say a job interview, we run the risk of sounding unprepared, or we may end up conveying it in such a way that denotes a false humility, which only makes matters worse. So, you end up digging a hole for yourself: you either end up not owning your success and leadership, or you share it in a way that is perceived as disingenuous.
Another big error in talking about what you do is being very vague, or using inside jargon language few people understand. Things like "industry 4.0", "internet of things", "project management", "agile", "RPA", "CX". "SAP", "business transformation" (this last one is my cross to bear!): many of the words floating around today are meaningless to most people.
We will talk more about personal narrative soon in Part 2, so hang on and keep following the Job Hunting Podcast!
Here is the link to this episode on my website, where you can see the illustrations I mention on this episode. You can leave a comment or ask a question:https://www.renatabernarde.com/blog/3
References I have made in this episode:
Free download of A Lover's Discourse: Fragments, by Roland Barthes
"I cannot write myself. What, after all, is this "I" who would write himself? Even as he would enter into the writing, the writing would take the wind out of his sails, would render him null and void - futile; a gradual dilapidation would occur, in which the other's image, too, would be gradually involved (to write on something is to outmode it)"
Roland Barthes
Australian Institute of Mining and Metallurgy 2019 Leadership Summit Website
Subscribe and Review!
Please subscribe to my podcast! You can do so on iTunes, Spotify or Podbean. Alternatively, you can Click here to sign up for my newsletter and get them in your inbox weekly.
Other ways to enjoy this episode:
Join The Job Hunting Podcast Private Facebook Group: This group is a community of people who are willing to help each other, provide support, accountability, and connection for those who are job seeking or are career enthusiasts. 
Download a transcript of this episode
Thank you so much for you support!
Ciao for now
RB