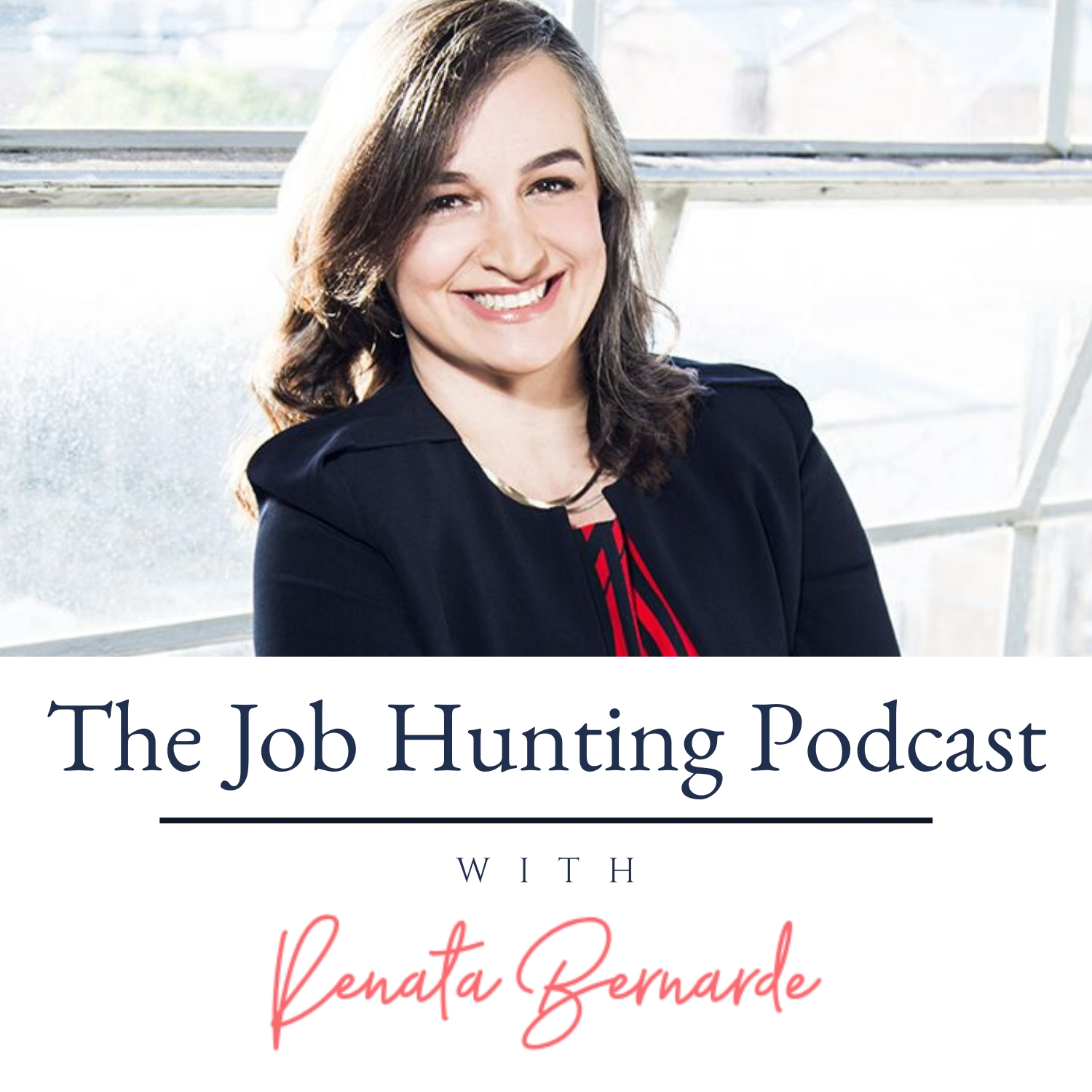 The Job Hunting Podcast episode number 1 is out of the bag! In this episode my goal was to make you re-thing you stress and use it to your advantage.
Hi, I'm Renata Bernarde and this is the Job Hunting Podcast, where I try to help you nail your next job and have the career you want.
If this type of content is for you and you are currently on the market looking for a new job, or if you want tips on how to advance or change careers, make sure you subscribe, share and leave me a 5-star review. Thank you!
Download my "10 Tips" guide for job hunters: https://www.renatabernarde.com/10tips
Episode and show notes on my website: https://www.renatabernarde.com/blog/1
We focus on three key themes during this chat:
Focus less on your fear: everyone is as nervous and jittery as you are, the other candidates as well as the people interviewing you. The candidates, including you, all want the job. And the selection panel has the pressure of getting it right. There is a lot on the line, all around. Once you come to terms that this, that is that stress is the baseline for you and your competition, you can focus on other things.
Sharpen your focus: relax into the situation, be yourself, read the room, use the stress to your advantage.
Focus on your strengths, which is what got you through the door in the first place, and may be what the panel really need to know about you. Indeed, it could be what they need in their team.
All while you learn about how I shrunk my skirt, and other bits of information you may or may not find useful!
Subscrive and Review!
Please subscribe to my podcast! You can do so on iTunes, Spotify or Podbean. Alternatively, CLICK HERE and you will sign up for my newsletter and get them in your inbox weekly.
Other ways to enjoy this episode:
Join The Job Hunting Podcast Private Facebook Group: This group is a community of people who are willing to help each other, provide support, accountability, and connection for those who are job seeking or are career enthusiasts. 
Download a transcript of this episode
Thank you so much for you support!
Ciao for now
RB