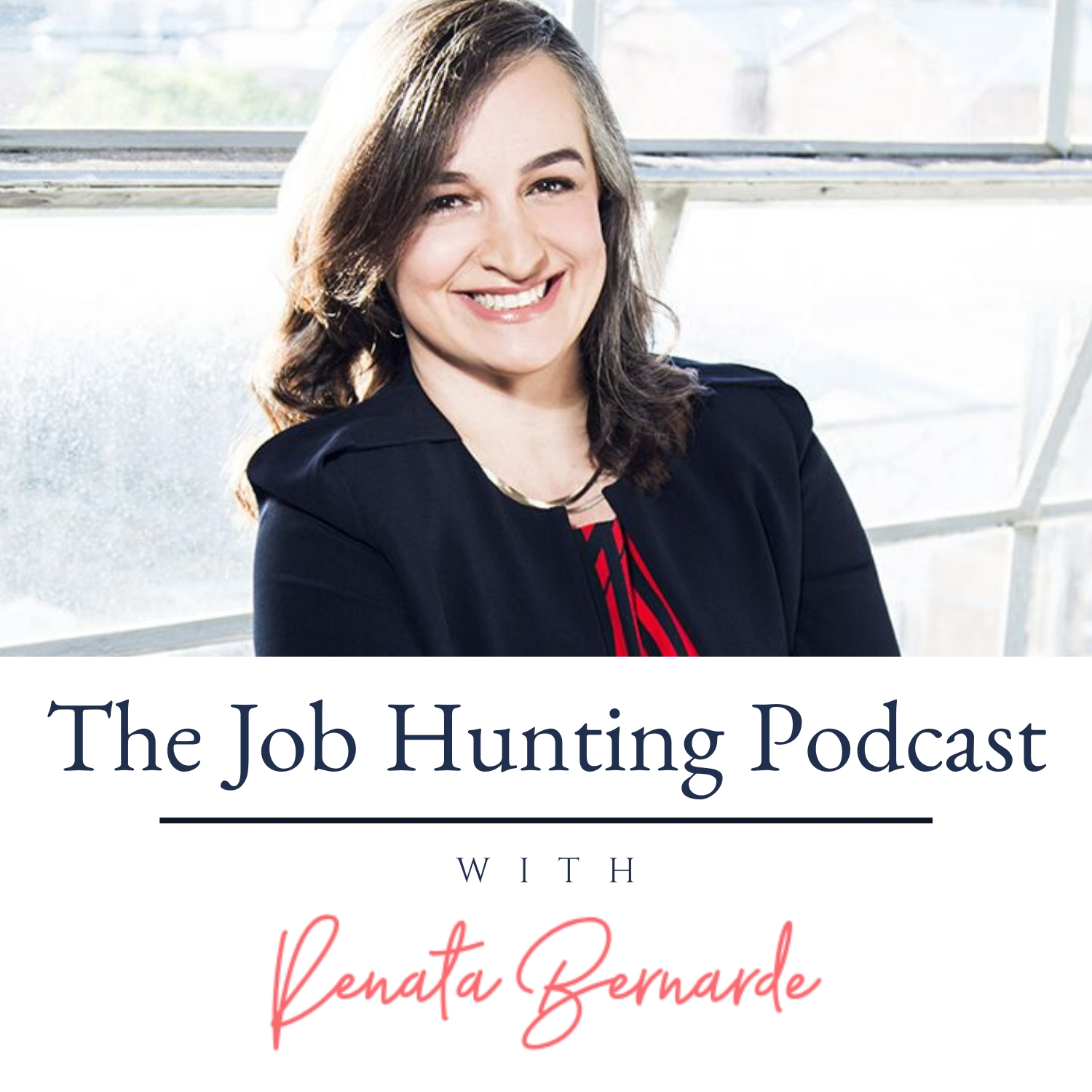 Hi, I'm Renata Bernarde and this is the Job Hunting Podcast, where I try to help you nail your next job and have the career you want.
If this type of content is for you, you are currently on the market looking for a new job, you are keen to get a new job, or if you want tips on how to advance or change careers, make sure you subscribe, share with friends and family who you think will like the content and I'd love if you could give me a 5-star review. Thank you!!
Download my "10 Tips" guide for job hunters: https://www.renatabernarde.com/10tips
Here is the link to this episode on my website: https://www.renatabernarde.com/blog/4
Here is the link to my homepage: https://www.renatabernarde.com/
No opportunity should be lost when you have invested so much time and effort at applying for the role you didn't get. Let's find out how to make a lemonade of your lemon! 
Get to know recruiters and people in other organisations, departments, sectors: In the podcast I give a great example of someone who applied for a role even though he wasn't convinced himself he was a good fit. 
Get connected to them via LinkedIn and keep in touch (schedule it!): I don't recommend connecting with recruiters on LinkedIn. If you want to keep in touch, add them to your phone contacts, make a list on excel, but don't add all recruiters to your connections on LinkedIn because what will happen is…listen to the podcast to find out. But you can and should connect with employers. Listen to the podcast and I will explain when.
Visit other workplaces: to find out more about other businesses and finetune what you really want of a new job. Learn how I was interviwed once in a "fish tank" and that was very not cool! 
Become better at job interviews: less fragile, more resilience, better skilled
And remember: failing at job interviews is common, much more common than we think. Examples:
Politicians, like Hillary Clinton, Bernie Sanders – build relationships and became even more famous
Australian Former Prime Minister Malcom Turnbull's first attempt at Rhodes was a decline: see the reference note for the interesting article about it. 
Anna Wintour had a messy career progression
Meghan Markle spent years auditioning.
References I have made in this episode:
'Likeable rascal': Malcolm Turnbull's Oxford report cards uncovered from the archives 
Subscribe and Review!
Please subscribe to my podcast! You can do so on iTunes, Spotify or Podbean. Alternatively, you can Click here to sign up for my newsletter and get them in your inbox weekly.
Other ways to enjoy this episode:
Join The Job Hunting Podcast Private Facebook Group: This group is a community of people who are willing to help each other, provide support, accountability, and connection for those who are job seeking or are career enthusiasts. 
Download a transcript of this episode
Thank you so much for you support!
Ciao for now
RB