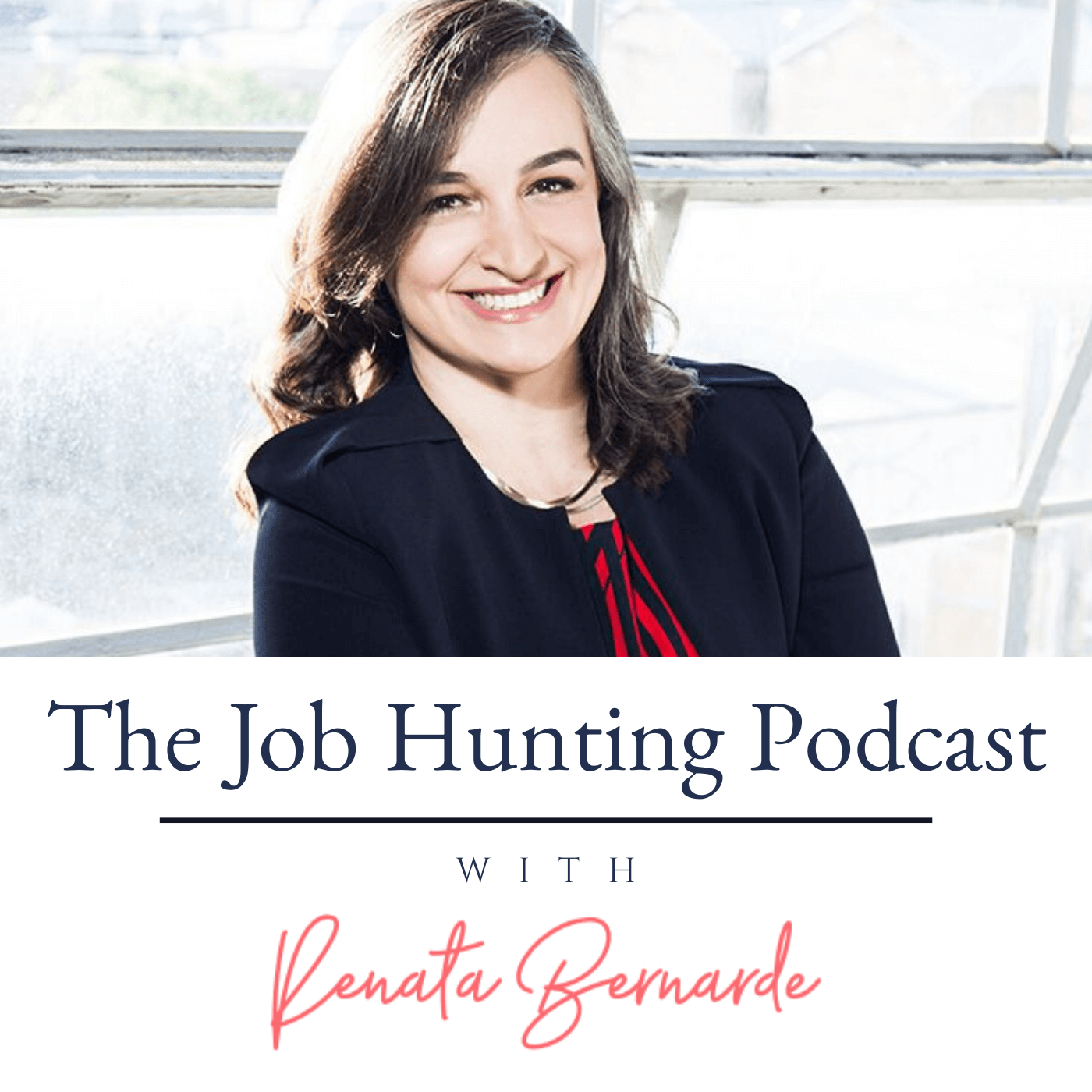 Hi, I'm Renata Bernarde, the Host The Job Hunting Podcast
The aim for this podcast is to help you nail your next job and have the career you want. If you are currently on the market looking for a new job or if you want tips on how to advance or change careers, make sure you follow this podcast on iTunes, YouTube or Spotify. 
Episode Notes
In this episode, I'll be sharing with you my observations of high-performance individuals – in this case high-ranking tennis players – and their teams – in this case coaches, family, doctors, physios – and draw learnings and ideas we can use in managing our careers and getting ready for job hunting and career progression.
I believe we can learn my observing, and not just by reading books or going to school. High-performance research studies, high-performing individuals and teams have been topics I am interested for over 15 years. I started paying more attention to sports performance when I was writing my Honours thesis and noticed a link in the bibliographical references in papers I was reading: management and psychology literature were referencing papers from sports and health journals.
The more I read, the more fascinated I became about using the learnings usually applied for high performance tasks and activities - such as sports, defence, space travel - and applying it to highly stressful, endurance type career situations we face so often, but we just don't realize they are indeed a) competitive in nature and b) endurance events that require strategic planning and team support.
This episode was first aired as a Facebook Live Video during the 2020 Australian Open, which is held in Melbourne every January. If you have been following me, it will come as no surprise to you that I really enjoy watching tennis, and I have many times made analogies between the game of tennis and job hunting. I analyze many traits, behaviors and strategies the players and their teams adopted, and which in my view are strongly correlated with their success, or failure.
I look forward to speaking to you soon! How? Join my community and you will be re-directed to my scheduling page. For a limited time, I'm offering my community members a free, 60-min Career Strategy Session. You can use it to kick-start your career plans, or discuss an important career issue that is currently keeping you awake at night!  Here is the link: https://www.renatabernarde.com/join *
I hope you enjoy listening to this episode; look out for another great one coming up next week!
Bye for now
RB
* The career strategic sessions are only available for free for a limited time only, so if you are reading this in the future, the link may have gone, sorry! 
How to book a free career session with me, subscribe to my newsletter and download my free guides?
When you join the Reset Your Career Community, you will access high quality advice to help you make better plans for your future, apply for jobs with ease (and no stress), and feel in control of your career. Learn more here: https://www.renatabernarde.com/join 
Where to listen to this podcast and subscribe for future episodes
How to give this podcast a rating or review on iTunes
If you enjoy this podcast, I'd love if you could give me a 5-star review, it helps so much. on iTunes, go to my podcast page, scroll down and below the list of episodes you will see the Ratings & Review box. You can tap to give the podcast 5-stars or write a review (you can be anonymous, just choose a nickname). I'm making donations to Red Cross Australia for all the support, reviews and rankings I receive during this Australian Summer. Thanks a million!! 
https://podcasts.apple.com/au/podcast/the-job-hunting-podcast/id1481423500
Other ways to enjoy this episode: